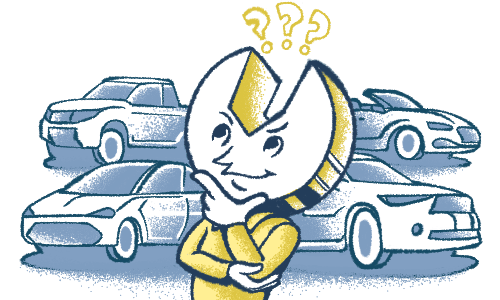 Who's Working on Your Car at Sherwood Auto Repair
Meet the Sherwood Auto Repair Team
Your Trusted Partners in Auto Care
The Backbone of Our Business
At Sherwood Auto Repair, we understand that the heart of any successful business is its dedicated and talented team. Our crew is not just good; they are the best in the business. When you entrust your vehicle to us, you're not just getting exceptional service, you're also getting to know the friendly faces behind the scenes.
Bob – Your Service Advisor
Bob is the friendly voice on the phone and the welcoming face at the front counter. With extensive knowledge and experience in the automotive industry, Bob is your go-to person when you call or visit our shop. As our Service Advisor, he takes the time to listen to your concerns and service requests, ensuring that everything is meticulously documented for our technicians. Bob also compiles estimates and prioritizes repairs, keeping you informed every step of the way.
Perry – Your Concierge
Meet Perry, our designated Concierge. He's the one who manages customer communication, schedules appointments, and takes care of various customer service tasks, including vehicle pick-up and delivery. Perry ensures that your experience with us is as smooth as a well-oiled engine.
Kevin – Head Technician 
Kevin, our Head Technician, is a true automotive expert with a decade of experience. He joined our team after graduating from the automotive program at Portland Community College. Kevin's wealth of knowledge allows him to tackle even the most intricate automotive systems with precision and confidence. When it comes to diagnosing and analyzing complex issues, Kevin is the go-to guy.
Katie – The Versatile Professional
Katie, another talented team member from the Portland Community College automotive program, is a versatile technician who can do it all. Her exceptional awareness of what's happening in the shop and with customers' vehicles sets her apart. From routine maintenance to complex repairs, Katie handles it with finesse.
Jed – The Newest Addition
Jed, our newest team member, may be relatively fresh in the industry, but his "can-do" attitude and thirst for knowledge make him a valuable asset. He's eager to gain experience and is already proving to be a promising addition to our team.
Pat: A Positive Force in Our Collaborative Environment
Every team needs someone to keep the spirits high, and that's Pat's role at Sherwood Auto Repair. With his sense of humor and "Behave!" reminders, Pat ensures that we maintain a lively atmosphere while delivering top-notch service.
Your Trusted Auto Care Team
Now that you've met the faces behind Sherwood Auto Repair, you can rest assured that your vehicle is in the hands of dedicated professionals who are passionate about their work. We take pride in our team's expertise and commitment to providing you with the best automotive service possible.
Experience Excellence – Contact Us Today!
Ready to experience the Sherwood Auto Repair difference? Whether it's routine maintenance, complex repairs, or simply a friendly chat about your car, we're here for you. Contact us today and let's get your automotive journey started!