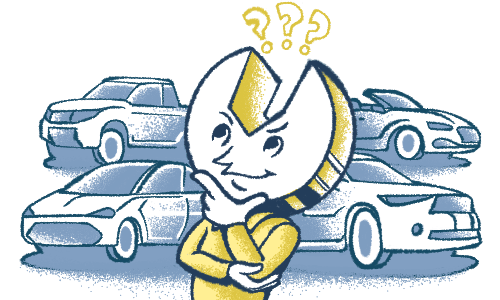 Gone are the days when pickup trucks were solely the domain of bearded dudes in flannel shirts with a trusty dog in the back. Today's pickup trucks have evolved far beyond their humble origins as rough-and-tumble utility vehicles. They've transcended gender stereotypes, offering comfort, sophistication, and even a touch of status. Yet, amidst these transformations, one thing remains constant: their unmatched versatility.
The Space and Cargo Champion
Room to Breathe
If you've ever owned a compact car, you'll instantly appreciate the generous space and cargo capacity of a pickup truck. Stretch out your legs, haul what you need, and revel in the newfound freedom.
Versatile Utility
Even suburbanites find value in owning a truck. Those occasional moments when you need to transport a load of bark dust or any bulky item become a breeze. No more multiple trips or costly deliveries—your truck has got you covered.
Safety First
Elevated Perspective
Trucks offer a higher vantage point, providing improved visibility on the road. This elevation can be a lifesaver when navigating traffic or tricky terrains.
Advanced Safety Features
Modern trucks come equipped with a slew of standard safety features, including driver aids, rear-cross traffic alerts, and automatic emergency braking. Safety is paramount, ensuring you can confidently conquer any journey.
The Fun Factor
Tow and Explore
Trucks are built for adventure. Towing a boat or camper in scenic Oregon? It's the epitome of a pleasurable trip, unlocking the beauty of the great outdoors.
Embracing the Oregon Lifestyle
Oregonians are renowned for embracing nature's playground, be it snowmobiling, kayaking, or a beachside muddin' adventure with friends and a keg of craft beer. Your truck is the ideal companion for making the most of your vibrant lifestyle.
Your Truck's Best Friend: Sherwood Auto Repair
Whether you're cruising in the best-selling F-150 or conquering new horizons with Jeep's crossover Gladiator, Sherwood Auto Repair has got your back. We're here to keep your beloved truck in pristine condition, ensuring that 200,000 miles feel like a mere pit stop on your adventurous journey.
Conclusion:
Modern trucks have redefined versatility, transcending stereotypes, and becoming indispensable companions for drivers of all backgrounds. From unmatched cargo capacity to advanced safety features and the sheer joy of exploration, today's trucks offer a dynamic driving experience like never before.
So, what's in your truck? It's not just cargo; it's a world of possibilities waiting to be explored. Embrace the adventure, and let Sherwood Auto Repair be your trusted partner on the road to endless possibilities. Your truck deserves the best, and so do you.