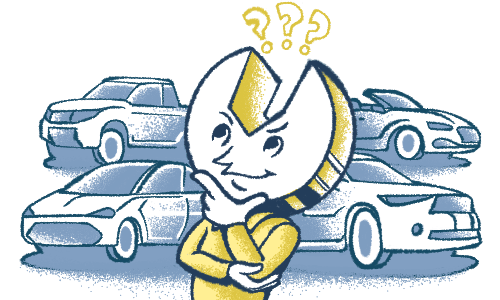 Celebrating 35 Years of Automotive Excellence!
Well, for starters, US! Sherwood Auto Repair is celebrating our 35th year in business and proud of the family-owned business we have grown.
Sherwood Auto Repair: A Legacy of Quality
Three and a Half Decades of Service
At Sherwood Auto Repair, we're thrilled to mark a significant milestone: our 35th year in the automotive business. As a family-owned enterprise, we take immense pride in the journey we've undertaken and the relationships we've built along the way.
A Glimpse Back in Time
To celebrate this remarkable journey, let's take a nostalgic trip down memory lane and explore how the world of car mechanics has transformed over the past 35 years. Back in the mid-'80s, the automotive landscape was vastly different from today, with innovations that would make even the futuristic KITT from "Knight Rider" seem outdated.
The Evolution of Safety
One of the most profound changes over the years has been in the realm of safety. In the '80s, the prevailing notion was that heavier cars equated to enhanced safety. To some extent, this held true, but safety features were a far cry from what we have today. Seat belts, while available, weren't universally adopted. Fast forward to the present, and smart technology has revolutionized safety standards. Airbags, advanced sensors, anti-lock brakes, and strategic framing have become the norm, ensuring both the driver and passengers are well-protected.
Fuel Efficiency Takes Center Stage
In the '80s, fuel efficiency was hardly a strong suit for many American cars. The sheer bulk of these sedans meant that even with gas prices hovering around $1.00, you'd be feeling the pinch if your Dodge Diplomat only managed 12 miles per gallon. Today's vehicles, whether gas-powered or electric, have made remarkable strides in fuel efficiency. Many gas-powered cars achieve mileage figures in the 40s, and the era of electric cars is upon us, promising even greater efficiency.
Embracing Technological Advancements
Over nearly four decades, the automotive industry has witnessed remarkable advancements in reliability, performance, and convenience. The proliferation of microchip technology has been a game-changer. Gone are the days of DIY repairs with elbow grease and a Chilton's manual. Today, auto mechanics is a highly sophisticated field with stringent technological requirements, including a minimum of 20 hours of continuing education units (CEUs) to stay updated with the latest innovations.
A Heartfelt Thanks to Our Community
As we celebrate our 35th anniversary, we extend our heartfelt gratitude to the Sherwood community for its unwavering support. Time has flown by during these three and a half decades, and while our cars may not have taken flight as we hoped, our commitment to excellence in automotive service has only grown stronger.
Join Us in Celebrating 35 Years
We invite you to be a part of our ongoing journey. Whether you need routine maintenance, repairs, or the latest in automotive technology, Sherwood Auto Repair is here to serve you. Contact us today, and let's continue the road ahead, together.
Cheers to 35 Years of Excellence!