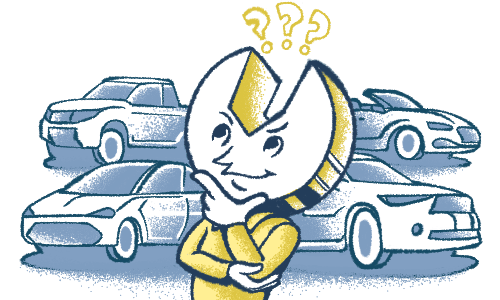 My Story of Car Addiction
I bought my first car, a 1967 Buick GS 400 when I was 14 years old. Only being 14, it gave me a couple years to fix it up and get personal with it. During the time between buying the car and receiving my driver's license, I owned a couple other cars that I fixed up and sold to fund the upgrades to my GS.
Throughout my first few years of driving, I owned 10 different cars. I loved muscle cars when I was young, and still do! However, a heavy right foot made it obvious that I needed something to drive that would slow me down. I then searched out and bought my first International four-wheel drive pick-up truck. From that point on, I had several Jeeps and other International trucks and Travelalls. I would guess that I have owned around 70 vehicles all together.
Currently I own:
2019 F150
2006 GMC Savana Camper Van
2001 Honda Odyssey Van
2001 SAAB 9-5 Wagon
1997 Toyota Land Cruiser
1996 Dodge 2500 Cummins
1995 Mercedes Benz E320
1995 Land Rover Discovery
1977 International Scout Traveler (2)
1974 Volkswagen Beetle
1973 International Travelall
1970 Jeep Jeepster Commando
1970 International 1200 4×4 Pickup
1968 International 1100C 4×2 Pickup
1967 Mercury Cougar
1965 Pontiac GTO
1965 Pontiac Bonneville Convertible
1964 Buick Riviera
1961 Lincoln Continental
1961 Mercedes Benz 190db
1953 International 120 Pickup
1953 GMC 2100 Pickup
1936 Buick Series 90 Limo
There are a handful of 80s and 90s Ford box vans and Super Duty flatbeds as well.
Call Sherwood Auto Repair today and bring your obsession in for scheduled maintenance. I can't wait to see what you drive.